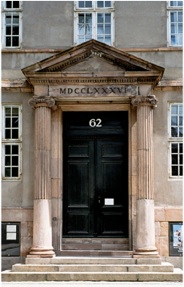 The Medical Museion is a part of University of Copenhagen, founded in 1907 as a research unit and museum. The exhibition hall is located in Bredgade, an inner city of Copenhagen. Medical Museion has one of the biggest historical collections of medical artefacts in Europe. The collections contain 150,000-250,000 artefacts. They also have historical books and documents. There are currently 7 exhibitions about different biological processes, "Psychiatry Room" contains various tools and documents.

"Mind the Gut" shows the interaction between the GI track and the nervous system. Their collections represent the history of Danish medicine going back to the early 17th century. They also have new material related to hospitals, health care, prevention, health sciences, medical research, the pharma industry and medical device companies.

The Mystery of the Hole in the Skull (youtube video)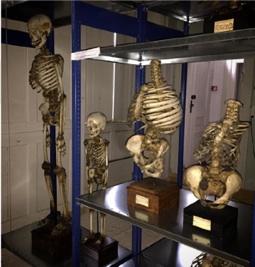 Visiting Hours:

10am - 4pm Tuesday-Friday (tours in English at 2pm)

12pm - 4pm Saturday-Sunday (tours in English at 1:30pm)

*Museum is closed on Monday, Tuesday and Saturdays.

** Taking photographs without flash is encouraged.

*** The exhibitions are on display in old historical buildings with many staircases.

**** They do not have an elevator or wheelchair lift yet.

Admission:

Adults DKK 75

Children under 16 DKK 50

Students and Seniors DKK 50

How to get there:

Bredgade 62

1260 København

Denmark

Medical Museion is situated in the Copenhagen inner city area and is easy to reach from all over town. Bus 1A (direction Østerbro) stops right outside Medical Museion's main entrance. There are parking facilities in Amaliegade and an off-street parking lot in Dronningens Tværgade.