(Das Phychiatriemuseum – Haina)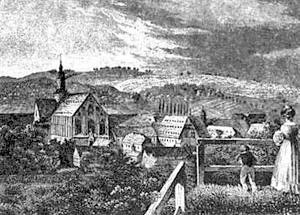 The former monastery Haina has always attracted many visitor interested not only in the architectural design but also the history of the monastery and the hospital. The psychiatric history collection and hospital archive give a unique insight into the history of psychiatry that begins in the 16
th
century.  During Cistercian Reformations, Haina monastery was incorporated into a hospital. It became a sanatorium in the 19
th
century. In the 50s, it was named Psychiatric Hospital. The museum has a rich collection of archival documents and hospital object specific to psychiatry and its history. The museum in Haina is supported by 20 psychiatric hospitals and clinics and contributes to understanding of dealing with "psychologically sick" throughout centuries. The museum aims to remove traditional prejudice, promotes critical thinking and motivates people to work with mentally ill and handicapped members of our society.
Visiting Hours:

April 1 to October 31

9 am to 5 pm on Tuesdays

11 am to 5 pm on Saturday & Sunday

November 1 to March 31

9 am to 4 pm on Tuesday

2 pm to 5 pm on Saturday & Sunday (every 1st weekend of the month)

Tours by appointment only when the museum is closed.

Guided tours of the monastery are possible upon request.

How to get there:

Psychiatrie Museum Haina
35114 Haina (Kloster)

Germany