Heidelberg University Collections

University was founded in 1386, which makes it the oldest in Germany and 5th oldest in Europe. Individual departments have permeant exhibitions. Medical collections in Germany.

Collection of the Institute of Pathology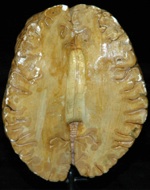 It was established in 1866. Body preparations of various systems are presented as well as full body autopsies as well as. Mostly focuses on rare and interesting diseases.
Visiting Hours:

9am to 4 pm Monday through Friday

Admission:

Admission is free, if earlier arrangements are made visiting the library and archives as well as taking photographs is permitted.

How to get there:

Institute of Pathology

Im Neuenheimer Feld 220/221,

69129 Heidelberg

Collection of the Institute of Anatomy and Cell Biology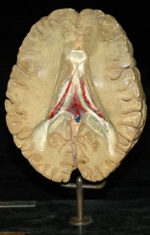 Various anatomical specimens collected over the years are presented. Also focuses on methods for producing anatomical specimens.
Visiting Hours:

8am to 7pm Monday through Friday

Guided tours by arrangement

Admission:

Admission is free, photographs can only be taken in the collection area.

Children under 16 can only enter the preparation area with their parents consent.

How to get there:

Institute of Anatomy and Cell Biology

1st and 2nd floor

Im Neuenheimer Feld 307,

69120 Heidelberg